Range-extenders are the future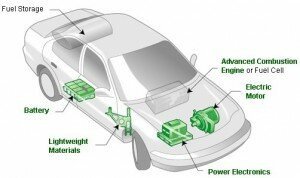 Range Extender for Car

– 1 MovEnergy 45KWH Generator
– 1 Lithium Battery 10KW
– 1 Electric Motor 45KW
– 1 Fuel tank 10 L Range 1000 km
– 1 water tank 10 L
– 1 Power Electronic
Complete powertrain is about
190 kg for 1000 km Range
costs only 3 cents per kwh
excess combustion air
*complete oxidation combustor
Micro Turbine Range Extender Engine movenergy 25/65kWh
Battery cost and size mean that all-electric cars still have a relatively limited operating range. With the Range Extender, the electric car has its effective range …
Range extender technology for electric vehicles (eREV) that overcomes 'range anxiety' is set to accelerate, according to a new report from Frost & Sullivan.
The Strategic Analysis of Global Market for Range Extenders report estimates the total market for range extenders to be almost 330,000 units by 2018.
eREVs will be equipped with different applications such as internal combustion engine range extenders, fuel cell range extenders and micro-gas turbine range extenders.
There will be 14 range extender models from various manufacturers available by 2018 with different applications, but Frost & Sullivan believes 77% will be internal combustion range extenders.
While the take up for pure electric vehicles has been limited, Frost & Sullivan believe range extenders avoid problems with range anxiety and charging times.
An eREV consumes very little fuel, as the primary function of an internal combustion engine or fuel cell or micro-gas turbine is recharging the battery, rather than powering the wheels. Therefore, the extra miles are added at minimal cost.
The market for range extenders is expected to develop at a rapid rate as major OEMs have models lined up to be launched within the next three years. Moreover, fuel cell vehicles are expected to be commercialized by 2015. Such trends will have a positive ripple effect on the uptake of extender range technologies.
"Range extender technologies overcome the major challenge of range anxiety and extended times taken to charge, by generating onboard electricity with the help of different technologies such as internal combustion engine, fuel cell stack and micro-gas turbine," explains Frost & Sullivan Automotive & Transportation Research Associate Prajyot Sathe. "This is fuelling the trend toward plug-in hybrids and eREVs."

"The integration of range extenders in EVs will result in more than 50 per cent reduction in emissions and significant fuel savings," Mr. Sathe adds. "There is a major focus on engine downsizing which will help lower costs and lead to exponential calibration and optimization complexity, as the same level of detail and features can be retained even though the vehicle is downsized."